Run 100: The Unmade Runner
Tue 6 Oct 2020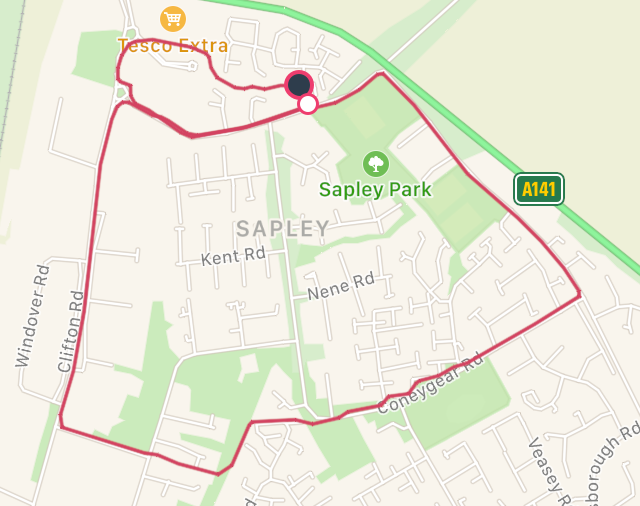 After a lethargic run yesterday, today's run was glorious! I even managed to do the final kilometre in less than 5 minutes. Just goes to show that you can never quite tell how good a run will be before you get out there.
It's time for another podcast recommendation.

Tim Hein and Brady Haran are two friends who wanted to start a podcast, but had too many ideas for what it should be about to pick just one. So each week on The Unmade Podcast they discuss "ideas for podcasts that they will never make". I often find myself laughing out loud at the banter between these two great friends, even if by episode 60 (which I listened to today) most of the ideas simply stem from a topic that one of them wants to discuss.
If you want a podcast that doesn't require too much brain power (great for a run!) and makes you laugh, The Unmade Podcast is definitely worth a listen.
Today

5.18 km in 26:54

Cumulative

65.47 km out of 100 km